Categories:
A set of matching chairs is a great way to add sophistication to a room.  Add a side table, pillows that pop and a bold accessory to create a chic and inviting space.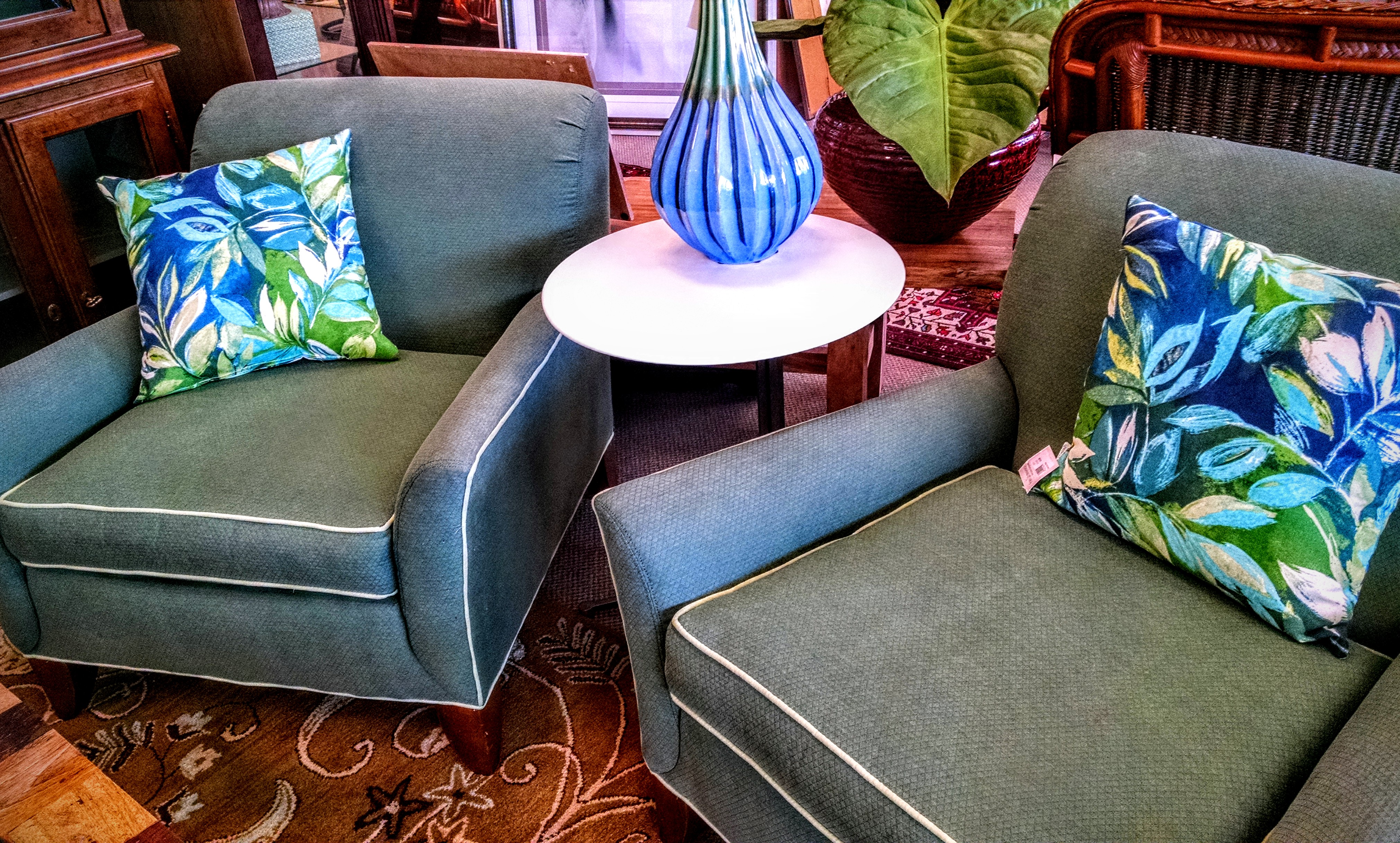 Categories:
When it comes to accessorizing your rooms, think big and  bold.  A few strong pieces are better than lots of little knick-knacks.  Larger pieces catch the eye, and upgrade your furniture.
Scale does not have to be "proper", even in small spaces.  Try an over-sized vase or bowl on your dining table. Larger accessories help define space and offer your eye a calm "landing space".  Think bold.